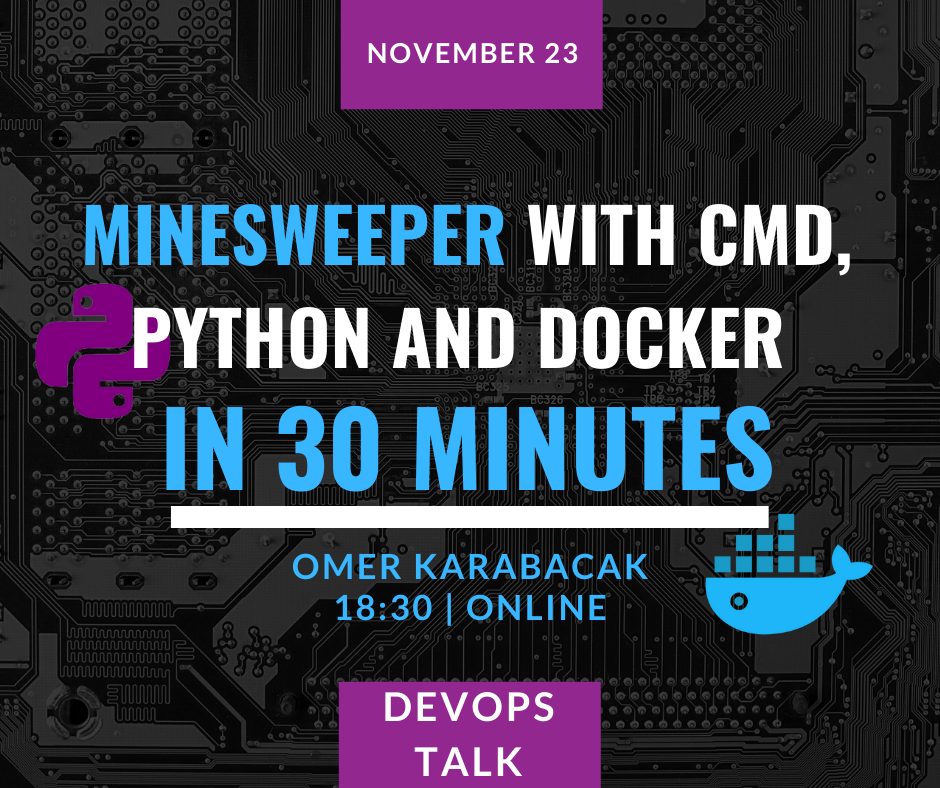 Hey, did you notice that it is already November? Have you've been waiting for it? Did you wait for it to have a chance to participate in some crazy internet challenge, that people are doing during this month? Waiting to buy some gifts during the biggest sale day of the year? Or maybe you are waiting for the public holidays and celebration of Latvias independence? No, there probably is another thing that you are waiting more- a new DevOps Talk! And good news- the next one is scheduled for 23rd of November at 18:30!
This Tuesday, Omer Karabacak will start with a short presentation about Python- how it helps to make DevOps life easier, and how it's possible to write a simple minesweeper app and package it in 30 minutes.
After the main part – open discussion on the most popular DevOps related issues provided by the participants. Since we are on the subject, this is an excellent opportunity to think about potential discussion topics, like "is there a better alternative to Kubernetes", "what are the best DevOps books to buy on Black Friday", or "have you noticed, that we have some more content on devops.lv?" Cannot think of any topics? Don't worry! You can join discussion even without that, or if you prefer, stay as a listener and jump in only when you want.
Don't know what to expect from DevOps talk? Check out review of the 4th DevOps Talk, or look further, and see reviews for all of them here: DevOps Talk Reviews.
Please sign up on meetup.com so you don't miss it. Zoom link here: us02web.zoom.us/j/83682075688?pwd=aHlIajFYUFFGbTRZUlp2RGxVcytkdz09.