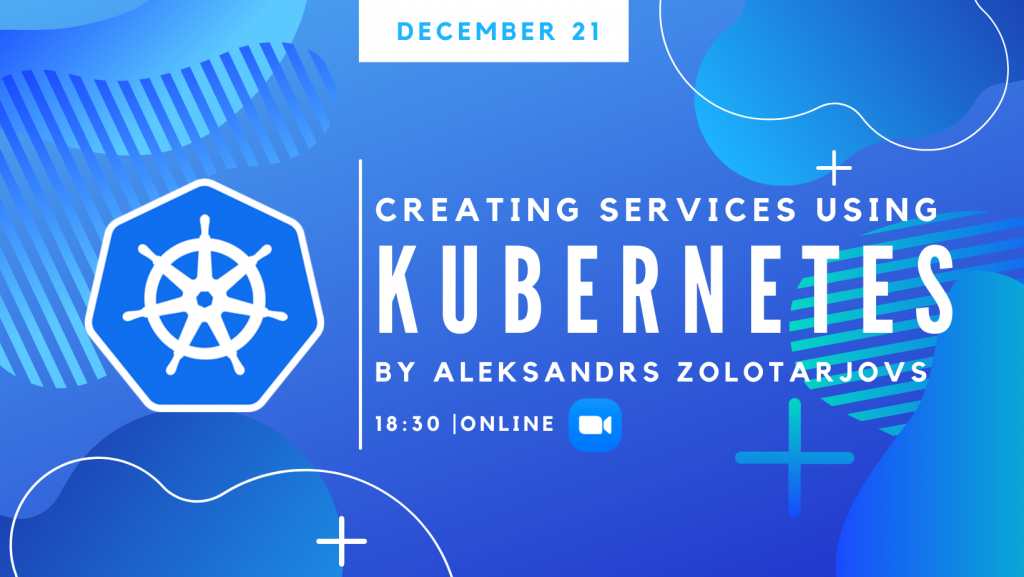 Greetings in second advent! Latvia is covered in a thick layer of snow and Christmas is right around the corner. But before the start of winter holidays, and before the snow melts, we have prepared a new DevOps Talk.
This time, on 21st of December, at 18:30, Aleksandrs Zolotarjovs will present "Creating Services Using Kubernetes". This is an excellent opportunity for everyone, who is still a little bit shy in using Kubernetes, to learn how to deploy services using it.
As usual, the really fun part starts after the presentation with an open discussion on the most popular DevOps related issues provided by the participants.
This is an excellent opportunity to think about potential discussion topics about Kubernetes, like "What will replace Kubernetes in the near future", or "Kubernetes is too simple for me- is there some other orchestration methods, that I could try to crack", or even something completely unrelated like "Which beer provides the best way to achieve the Ballmer Peak", or even "I am designing a new ______, would anyone be willing to help me with ______ and _____?" Cannot think of any topics? Don't worry! You can join discussion even without that, or if you prefer, stay as a listener and jump in only when you want.
Don't know what to expect from DevOps talk? Check out review of the 6th DevOps Talk (or watch the presentation on YouTube), or look further, and see reviews for all of them here: DevOps Talk Reviews.
Please sign up on meetup.com so you don't miss it. Zoom link here: us02web.zoom.us/j/82780247095?pwd=cVRYVjF5dnUyVldYTlYxVDl1QnMwZz09.